The north-american tour of Amel Brahim-Djelloul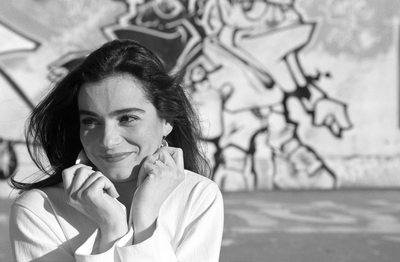 Amel Brahim-Djelloul will be on tour in North America from 9 to 20 October 2018. She will be successively in Mexico City, Los Angeles, San Diego, Boston, New York, Washington and Montreal. She will sing the Couperin's Les Leçons de Ténèbres with Les Talens Lyriques under the direction of Christophe Rousset.
Amel Brahim-Djelloul will thus find Les Talens Lyriques with whom she sang Hébé, Fatime and Phani in Rameau's Les Indes Galantes at the Bordeaux Opera (production also released on DVD by Alpha Classics), in Zais in Vienna, Amsterdam and Beaune (also released on CD by Aparté and awarded a Choc Classica and an Opera Magazine Diamond) but also already the Leçons de Ténèbres on tour in Europe.
After Couperin, Handel, and the magnificent role of Oriana in Amadigi, this time with Les Paladins under the direction of Jérôme Corréas and directed by Bernard Lévy. This French tour includes stops at the Théâtre de l'Athénée in Paris, the Opéra de Massy and the Théâtre de Saint-Quentin en Yvelines. She also meet pianist Anne Le Bozec and flutist Sandrine Tilly for a recital in Paris and begins a new collaboration with the young ensemble Il Caravaggio with the program Conversations Sacrées in Amilly.
A multi-talented artist, and after a very successful experience in the world of dance with the creation of "East/Requiem", based on Fauré's Requiem re-created by Sidi Larbi Cherkaoui and Wim Henderickx alongside the Opera Ballet Vlaanderen, this season she is making her major Cinema's debut where she plays a leading role in Terminal Sud, the 6th film of the director Rabah Ameur-Zaïmèche.
Les Leçons de Ténèbres, François Couperin
9 Octobrer 2018 - 19:30 - UNAM / Mexico City / Mexico
11 Octobrer 2018 - 19:30 - Colburn School, Zipper Hall / Los Angeles / USA
12 Octobrer 2018 - 19:30 - St James by-the-Sea / La Jolla (San Diego) / USA
14 Octobrer 2018 - 16:00 - Emmanuel Church (Boston Early Music Festival) / Boston / USA
16 Octobrer 2018 - 19:30 - Morgan Library / New York / USA
18 Octobrer 2018 - 20:00 - Library of Congress / Washington / USA
20 Octobrer 2018 - 14:00 - Salle Bourgie / Montréal / Canada