The summer of Amel Brahim-Djelloul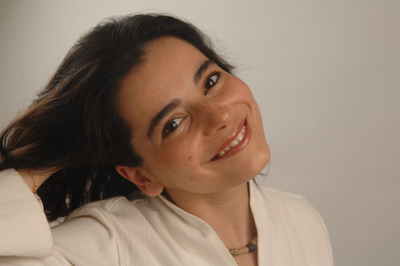 Amel Brahim-Djelloul will sail this summer in the different musical worlds she loves.
First of all, the Opera world with a concert on 17 July 2019 at the Festival International d'Art Lyrique en Pays Foyen (Sainte-Foy-la-Grande in Gironde) with baritone Florian Sempey and pianist Martine Marcuz. On the program, arias and duets by Mozart, Meyerbeer, Donizetti, Gounod, Thomas...
At the beginning of August, she will return to the Mediterranean world on the heights of the Chaillol Festival, with the magnificent "Souvenirs d'Al Andalus" programme that she recorded for Âme Son in 2007 with the Ensemble Amedyez conducted by her brother Rachid Brahim-Djelloul. Two concerts are planned as part of the Festival: the first, on 3 August 2019 at the hâteau de Tallard and the second, the next day, in the Champoléon Church.
Finally, the world of early music with a concert where she will sing Bach cantatas. Amel is indeed invited to the opening concert of the Festival Bach en Comrailles, which celebrates its 20th anniversary this year, with the Orchestre d'Auvergne, conducted by Patrick Ayrton. The concert will be given at the Théâtre de Châtel-Guyon on Sunday 11 August 2019.