Amel Brahim-Djelloul in concerts at Sothys Gardens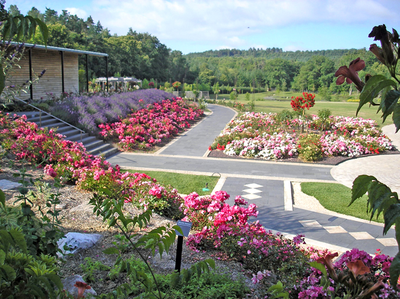 Amel Brahim-Djelloul is invited at the Festival des Jardins de Sothys (Auriac-en-Corrèze) for two concerts.
The first, on Thursday 2 August 2018 at 21:00 for the concert "Sextet in Quatrain" with clarinetist Vincent PENOT, where she will recite and declaim, among others, poetry by Charles Cros and Charles Baudelaire .
The next day, on Friday 3 August 2018 at 21:00 for the concert "Airs, trilles et villanelles". Composers have long enjoyed imitating nature and especially birds, experimenting with instrumental formulas and harmonic modulations. Amel Brahim-Djelloul, soprano, and Patrick Ayrton, harpsichordist, accompany the soloists of the Orchestre Pasdeloup to discover many evocations, amusing or moving, from the dawn of the 18th century to the middle of the 19th century. Song by Mozart or Berlioz, aria by Rameau, concerto by Vivaldi - with Anne-Sophie Neves, piccolo of the Orchestra - symphony by Haydn... A programme as varied as the plumage!
The conerts will be given at the Grange Art & Beauté in Auriac (not far from the Jardins Sothys).
More information here: http://www.lesjardinssothys.fr/project_category/6aout-2018/