Amel Brahim-Djelloul in concert "Souvenirs d'Al Andalus"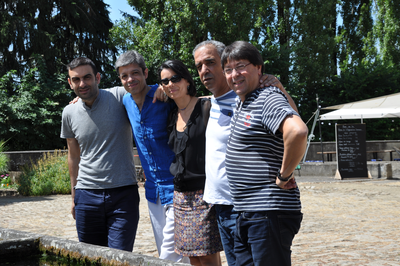 For the first time since the start of the health crisis, Amel Brahim-Djelloul will return to the stage next week for a concert with the Amedyez Ensemble at the National Museum of Port-Royal des Champs in Magny-les-Hameaux, Saturday July 4 at 5 p.m.
Free concert but reservation required at the Saint-Quentin-en-Yvelines theater 01 30 96 99 00 / accueil@tsqy.org.
They will give the program Souvenirs d'Al Andalus which will include for the first time the song WI BƔAN by Idir (in addition to Ay Al Xir Inu and Amedyez ...).

With:
Amel Brahim-Djelloul, singer
Ensemble Amedyez
Rachid Brahim-Djelloul, vocals, violin and direction
Yousef Zayed, ud and buzuq
Dahmane Khalfa, percussion
Achour Oukacha, guitar

Organized with the association for the influence of Port-Royal des Champs (APRC), RSB Artists and Les Paladins / Jérôme Correas.