Amel Brahim-Djelloul at the Festival Guitare en Alpes with the Jouve brothers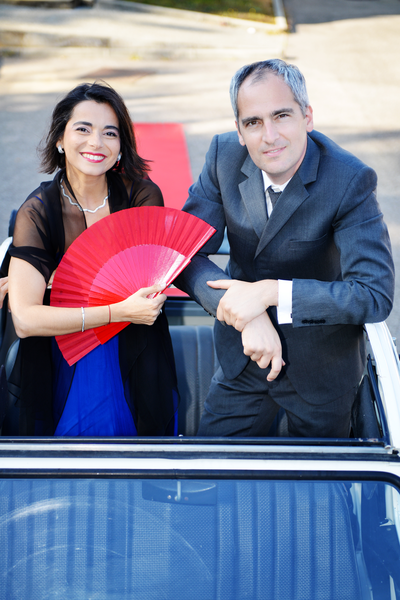 Amel Brahim-Djelloul will meet again this Friday 3 May 2019 in Aix-les-Bains with his musical partner Nicolas Jouve, but this time they will also be with the brother. Not Rachid, but ... Jeremy Jouve. There are families where talent can multiply and the Brahim-Djelloul and Jouve are proof of this!
They will open the new Festival Guitare en Alpes whose artistic director is none other than Jérémy Jouve.
The programme of this inaugural concert is an immersion in the universe of Joaquin Rodrigo and his Aranjuez Concerto. An inspiring masterpiece among works for the classical guitar in which the young love between the composer and his wife, Victoria Khami, as they roam arm-in-arm through the gardens of the Aranjuez Palace, is magnificently conjured up.

The Jouve brothers will perform this landmark opus as a duo, a piece which they have always particularly appreciated ever since their musical experiences as young children in Savoie. They will be accompanied by Amel Brahim-Djelloul through the music of Joaquin Rodrigo and his contemporaries, will evoke the Spanish soul.
For more information and reservations: https://guitareenalpes.com/index.php/vendredi-3-mai-eglise-saint-simond-aix-les-bains-20h-eng/