Amel at Amilly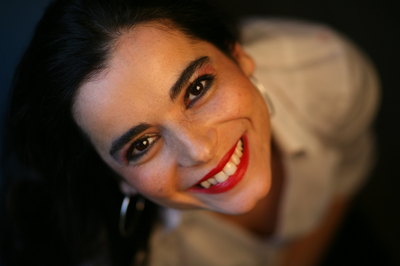 Amel Brahim-Djelloul will be tomorrow, Sunday, 18 November 2018, in concert at Amilly with the ensemble Il Caravaggio directed by Camille Delaforge and Anna Reinhold with the program Conversations sacrées.
This programme aims to bring together two of the most eminent composers of the late reign of Louis XIV. They are the powerful superintendent of music, Michel-Richard Delalande and the very discreet François Couperin, organist of the Royal Chapel and harpsichordist admired by all. The flowering of a sumptuous religious art was encouraged at the court of Versailles by the monarch's last companion, the very devout Madame de Maintenon.
The Baroque aesthetic adopting a great flexibility in terms of instrumentarium, the ensemble Il Caravaggio has favoured a sober formation for this interpretation. The two female voices will be accompanied by the three unique instruments, harpsichord, viola da gamba and lute, as a continuous basso continuo with rich resonances.
Conversations sacrées with Il Caravaggio
Église Saint-Martin (Amilly )
18 November 2018 - 18:00