Les Chemins qui montent - Released on 14 October 2022!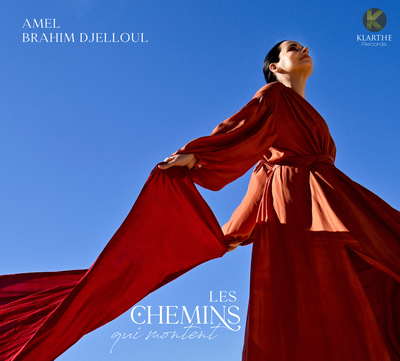 In April 2021, Amel Brahim-Djelloul recorded the 15 tracks of her new album "Les Chemins qui montent" at the Studio Music Unit.
We are pleased to announce that this album will be released on 14 October 2022 by Klarthe Records.
We invite you to discover the cover which was imagined by the talented Valentine Franssen of the agence Ysée around the magnificent photos of Patrick Fouque.
Until the release of the record, Amel Brahim-Djelloul will post on her Facebook and Instagram pages images of the recording and excerpts of these songs that she had so much pleasure to record, thanks to the complicity of an incredible artistic and technical team!
Jusqu'à la sortie du disque, Amel Brahim-dévoilera sur ses pages et des images de l'enregistrement et des extraits de ces chansons qu'elle a eu tant de plaisir à graver, grâce à la complicité d'une équipe artistique et technique incroyable !